April 16, 2016
Changes Are Coming @ Fallen Tree!
Posted by: Kim Hanlin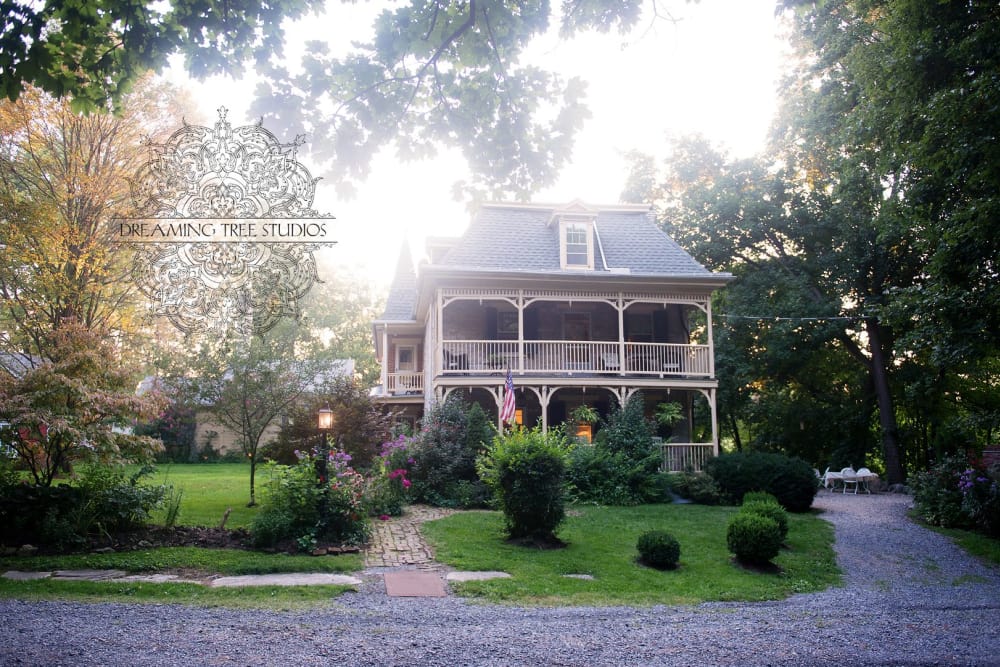 Its been said that all good things must come to an end and to be sure that is the case for us. As many of you know who have stayed with us in the past year, we've been fortunate to have Brent home since last June when his job at Microbac Labs ended. He took over the daily running of the B&B, continued with our neverending "Honey do " list and managed the girls while I continued on at Morefield Communications in Camp Hill. It was a bit of a challenge, handing over the reins of the B&B to him. While most guests had met him while there were here, he rarely served breakfast, checked in guests or assisted in such things as making reservations for dinner, directions to local attractions etc. I was always the "FACE" of the B&B.
I was skeptical- for one he is NOT a morning person. Many of you like your breakfast piping hot and early which suited my schedule fine. Brent learned to use an alarm clock and bounce out of bed with a smile on his face. He's been great with the guests and its clear by the reviews and feedback that you loved him. I was maybe a bit jealous at how easily he slid into the role of "Head Innkeeper" . And then I confess I began to enjoy it.. For the first time ever, grocery shopping wasn't my responsibility!
In Early March Pace Labs in Pittsburgh contacted him about becoming a Lab Manager of their Organics Dept. It was a big career move for him and one he was well suited for. After making it clear that the girls and I were not moving- we love our School District and our farm and our B&B. We decided Brent would take an apartment and come home on weekends. That all begins May 9th for us.
So now I'm back to being "Head Innkeeper" Single Parent M-F eek! and continuing on in my role at Morefield for at least the time being. If you stay with us this summer mid week you'll meet my trusyt sidekick Kristen who has long made herself irreplaceable coordinating our weddings on weekends and wlll now help me out with breakfast and rooms during the week.
My girls are at a great age - Maddy manages the barn by herself these days and Eva is our resident chicken wrangler. I'm not sure where our path leads as it divides our family a bit during the week. Its both an exciting and daunting challenge. But I don't scare easily.. so I'll be pulling on my big girl boots and picking up the reins..
I look forward to see you all again this Summer.